Have you ever sat back and thought "Why do I need to use a real estate agent"? With all of the technology, available information, for sale by owner sites and entry only brokerages, can you do it on your own?
Well the answer is yes, but is that in YOUR best interest? I've run into numerous clients that sit on both sides of that argument. Some say "I sold a home without an agent once and it was a nightmare", and others that had an experience with a bad agent and think we're all that way.
---
Since I like to use analogies, let me talk about navigation devices. In the "olden" days we could look at a map, pick our route, and would just have to be cognizant that we didn't get lost along our way. Today we rely heavily on GPS navigation. But... does that GPS always get us to our desired destination in the most direct, easiest, quickest, or most desirable route? I know that mine certainly does not. While some people don't mind traffic jams and aggressive driving techniques, I prefer to avoid the headache of stop and go traffic, and take the less stressful or smoother ways home. This usually saves me time and stress, because I know how to get to my destination by avoiding those problem areas.
The same situations arise in a real estate transaction. Not only did I (and continue to do so) spend many hours in classrooms and certification tests to obtain and maintain my real estate brokers license, I also have years of navigating the many processes involved. With good communication and planning, I can map out a successful route to get my clients where they want to be.
For most people the first thing that comes to mind is $$ money. But "Realtors are just so expensive, and I want to save money". As a licensed broker and Realtor (no, they are not always one in the same), my duty is always to my client. That means that when I'm representing a seller, my goal is to get my seller the absolute highest amount possible. When I'm representing a buyer, my goal is to get them the best deal that they can possibly get.
There are numerous steps in the buying or selling process that can cost additional time and money. Price negotiation, improper advertising, lack of proper disclosure or documentation, not using a good lender, negotiation of repairs and credits, delays in closing, and so on can make a tremendous difference. Do you know the local and state laws and processes to follow? What questions to ask and what NOT to say? How about things to do when shopping for a mortgage lender? Who to contact for estimates, repairs, inspections... The list goes on and on.
---
Now let's talk about commission. Say that you're paying your agent 6% to list your home, where does that go? Well in most markets that 6% is split 4 ways. Typically it is split with 1/2 going to the listing firm and the other 1/2 going to the selling agents firm. Note that I said firm and not individual agent. The firms then split that with the agent. Let's assume that it's a 50% split with the listing agent getting 1.5%. If your home sells at $200,000 that would mean a total commission of 12,000 with 3,000 going to the listing agent themselves. Oh but wait, there's more. From that 3,000 that listing agent pays for things like professional photos, floor plan drawings, marketing materials, signage, additional on-line marketing promotions (social media & sites like Zillow), mailings, email announcements, etc.
Statistically using a Realtor will get your home in front of a much greater audience and net you more money than selling it yourself. There are a lot of factors that come into preparing, pricing, marketing and negotiating the sale of a home.
What if I sell it myself? So you're great at marketing and think it's something that you want to give a shot at. Keep in mind that most buyer's (or at least qualified buyer's) are using an agent. That means that they've signed an agreement that if the seller doesn't pay the agents fee, then the buyer will. That means you'd better be offering at least the going buyer's agent commission. Oh and since agents know that unrepresented sellers involve a lot more work, they generally want a higher commission. So if you're paying a buyer's agent 3% plus advertising, hiring an attorney to handle documents that an agent typically handles, paying for advertising, taking time out of your work and family schedule to show the home and assuming a tremendously higher amount of risk, are you really saving?
Did you ever read the headlines when the founder of forsalebyowner.com ended up hiring a Realtor to sell his own home? No? http://realtormag.realtor.org/daily-news/2011/08/09/forsalebyownercom-founder-uses-agent-sell-home
---
Let's talk about purchasing a home without an agent. Yes, you can have the listing agent write the offer for you, but they are working for the seller. Many real estate firms do not even allow what's called dual agency (listing agent representing seller & buyer) because of the potential legal risks involved. Personally, I believe it is a conflict of interest. The seller has hired the listing agent to bring them a buyer with the best possible return. Think that you, as a buyer will get a better deal that way? In almost every instance that would be a wrong assumption. The seller has already agreed to pay the listing firm a certain percentage, so it's not saving them any commission fee's to do so. What it is doing is eliminating an opposing professional negotiator from the equation, which is best for the seller.
Then there are all of the documents and steps to navigate. We're talking legal contracts, financing, addendum's, inspections, repairs, deadlines, keeping up with the loan process, communication between all of the different parties involved, and so on. If you have a professional that is looking out for your best interests, these things should go smoothly.
Oh and 99.5% of the time, hiring a buyer's agent to work for you is cost's you NOTHING. You heard me correctly. The buyer's agent commission is almost always paid from the seller through the listing firm. I know I would much rather prefer to hire a licensed professional to do the most of the work, keep it legal & on track, plus have someone else pay for that service.
---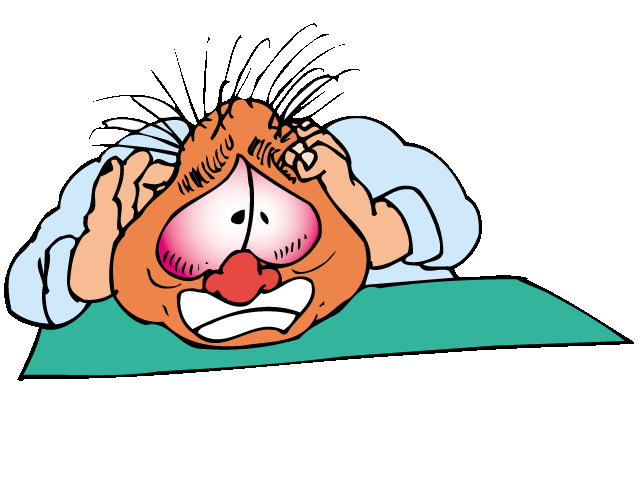 They say that purchasing a home ranks within the top 5 most stressful life events. This includes divorce, and death of a loved one. Wouldn't you prefer to have a professional at your side eliminating as much of that as possible?
---
Article written by and is the opinion of Mike Griffith.
Want other opinions and information? Here are a few articles that may interest you. http://www.realtor.com/advice/sell/home-selling-myths/ http://www.realtor.com/advice/sell/how-much-does-it-cost-to-sell-a-house/ http://www.keepingcurrentmatters.com/2017/05/22/5-reasons-to-hire-a-real-estate-professional-when-buying-or-selling/ https://www.zillow.com/zestimate/#what