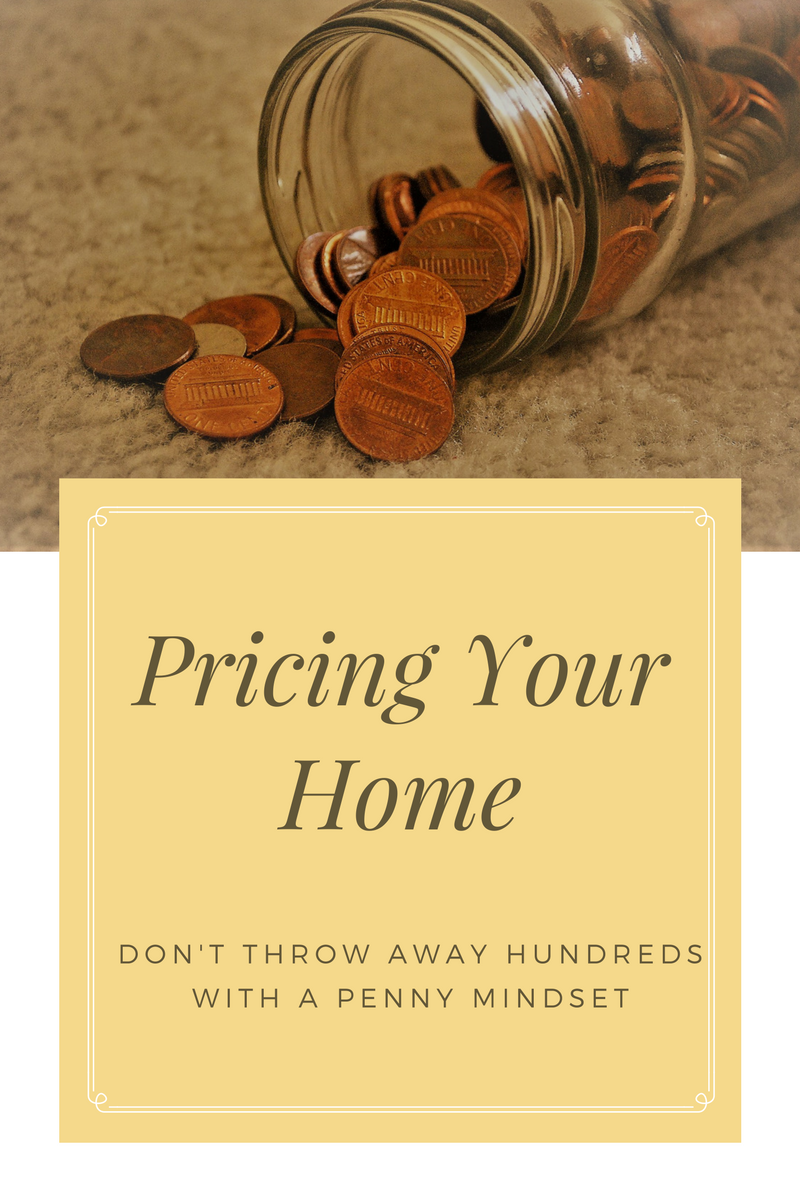 ---
Abundance of Information
With so much available information coupled with a strong housing market, many sellers feel that they click on a few links and find out exactly what their home is worth, wrong. While you can find some pretty good information on the internet, wouldn't you still want to seek the advice of a medical doctor for that irritating rash? Or consult with an attorney before using an online divorce petition form? Of course you would! Why, because they are trained experts in their field and you want to get the best possible outcome.
There are many online pricing estimation tools out there. Most of the big real estate search sites have them, taxing authorities, and some even charge you for the service. But how accurate are they? Did anyone come out to your home and evaluate inside and out? Did they ask you details about your kitchen, bathrooms, HVAC, flooring type, roof, recent improvements, needed repairs, etc? Your home is typically one of your biggest investments. Would you feel comfortable with a telephone diagnosis from an unverified medical worker after only asking for your age and height? Most online estimation tools only ask for your address. Do you really think that's enough information to accurately price your home?
The Market Is HOT
Yes the overall market has had a tremendous recovery in the last 2 years, but which market are you in? In most regions there are multiple housing "markets". Those markets can be differentiated by neighborhood, price point, city versus suburb, etc. In my area we have a ridiculous number of markets. Many times a 10 minute drive or $50,000 price difference means that you're in a totally different 'market'. As of Nov 2016 in the areas that I typically do business, there are several distinguished markets.
Up to $175,000 is truly hot. If the home is in good condition and priced correctly a seller can expect multiple offers within a few days of hitting the MLS. The good thing is that if it is priced at true market value, the seller will usually get asking price or even more. Definitely a sellers' market.
$176-275,000 is very strong. If priced correctly these homes will generally stay on the market less than 30 days. Still a sellers' market but reaching a more stable market.
$276-400,000 has been slowing and prices have been coming down. Pricing correctly is very important in this range to keep the listing from going stale. Average days on market are between 38-60 days. This is a stable market meaning it doesn't lean towards the seller or buyer.
$400-800,000 has held fairly steady but that's because there wasn't as much of a shift like the lesser price points. This market is bordering between a stable and buyers' market. Average days on market are between 45-90 days. If not priced correctly, many of these homes stay on the market for 4-6 months.
The $800,000 + market is definitely a buyers' market. Although there are pockets in the area that have a much shorter time on market, many homes will take 4 months to 1 year to sell. And that's when they are priced correctly.
This is just an example of the dollar metric in my market, once you add in the geographic segment it can get really complicated. If you're not aware of which market that you fall into and how it's trending, then you could really miss your mark.
Listen To Your Agent
Yes, I said agent. Why? Because a full time real estate professional like myself does this day in and day out. While we might not know the specifics of your home without a site visit, we know the specifics of the current market. Request a free CMA (Comparable Market Analysis or Competitive Market Analysis). Most agents will provide you with a free CMA, but to get accuracy the agent will need to come and view your home. Yes, you will likely get a sales pitch but they are salespeople after all. A true professional will come prepared with some specific information on your home and recent sales in the area. They should be able to give you some rough guesstimates about pricing your home, right there on the spot. Yes, I said "guesstimates" because they will still need to do a formal CMA. A true CMA can take anywhere from an hour to 3 hours to prepare, depending on your home and available comparable sales. The comparable sales should be similar in size, style, features and especially LOCATION. The agent will compare your home to the others and make adjustments for the differences. The CMA will give details on your home, the comparable homes used, the adjustments made to come to the pricing recommendations and finally a price range that the agent feels the home should sell within. While this is an opinion of that agent, it is a professional opinion.
But My Home Is Special
It is in every homeowner's nature to think that their home is better than the others on the market. Why? Because they are emotionally attached. I hear this from almost every homeowner that I talk to. What you have to understand is you're no longer selling YOUR home, you're showing a potential buyer THEIR new home. The buyer is not emotionally attached to your home and probably doesn't care that the stone on the fireplace came from your Uncle Bob's estate 1200 miles away. This is now a business transaction, and if you don't find a buyer then you won't sell.
But you say my home should sell between 240-250,000, and the online estimate was 280,000 while the house down the road sold for 280,000.... Sometimes we aren't telling you what you want to hear, but it's what you need to hear. Again did the county tax appraiser ever set up an appointment and come into your home? No, because they are working for the taxing authority that wants revenue. Your neighbor down the road had a newly renovated kitchen and master bath, plus a 3 car garage. Listen to the agent and ask for details. It should be a fluid but satisfactory conversation.
I Want Room for Negotiation
I'll be honest with you, this comment often makes me cringe. Why? Because this is no longer how the market works. If you price your home right and have a good agent that maximizes the exposure, then you should see a high number of showings and offers at value. Yes, the buyer wants a deal and the seller wants to walk away with the most money. But if you price it too high, then you will not get the buyer interest and your home will sit on the market. What happens when your home sits on the market for 3 weeks, 3 months, or even 6 months? Buyer's pass it by because they automatically think that something is wrong with the home. Have you ever heard someone say "If his house is so awesome then why has it been on the market so long"? I know that I have. In a depressed or slow market you often get low offers, but not in a good performing market.
Be aware that you get the most exposure and interest in the first 10 days. If you're home hasn't gotten the expected number of showings and/or offers within the first 2-3 weeks, then you need to evaluate why. Do you need to clean? Take better pictures? Update the landscaping? Are you competing with similarly priced homes that have more updates? Or is your home simply over-priced? Discuss it with your agent. Go out and look at the other homes that you're competing with. If similarly priced homes are selling but yours isn't then it's time to re-evaluate, before your home becomes stale.
More often than not, this type of thinking results in a seller pricing the home over market price only to have the home go stale and end up selling for far less than the agents original recommendation. Let's look at an all too often scenario that occurs with the "room for negotiation" mindset:
Let's say your agent recommends you list your home for a maximum of $385,000. Because your home is "special", you insist on listing at $395,000. At 3 weeks on market there have been several showings but no offers, and your agent recommends lowering the price to $385,000. You decide that you want to wait for a couple more weeks because "you don't need to sell". Then at day 30 there's something in the news about the economy or interest rates. At day 45 your agent says that you really need to drop the price, but now the market is showing a downward trend and you should really lower your home to $380,000. You decide that you will lower your price to $385,000 and 2 days later get an offer for $379,000. Because the offer is so "low" compared to your original list price of $395,000, you refuse to negotiate and the buyer chooses another home. After 3 more months and additional market corrections, your home is now priced at $365,000 (under market value) and you hardly ever have any showings. Why? Because it's now a stale listing. In all likelihood if you had taken your agents advice and priced it correctly at the onset, the home would have sold within weeks at a much higher price.
I Want another Opinion
Perfect! I always encourage my seller clients to talk to other agents. Why? Because I'm confident in the information I'm providing, and that I'm the best agent for the job. At the end of the day, you should feel comfortable and confident in the agent that you choose to list your home. The agents should be recommending a similar pricing model. If there's a big difference, ask them to explain why, in detail. While it may be tempting to go with the highest estimate, you may want to do your research first.
If you would like more information about pricing your NC home, the feel free to contact me at mgriffith@teamtrianglerealty.com.
The content of this blog is the sole opinion of it's author Michael Griffith - Realtor® & Broker In Charge.